Department of Contemporary Western Philosophy,
Institute of Philosophy, Russian Academy of Sciences
invites to the international conference
"150 Years of Pragmatism"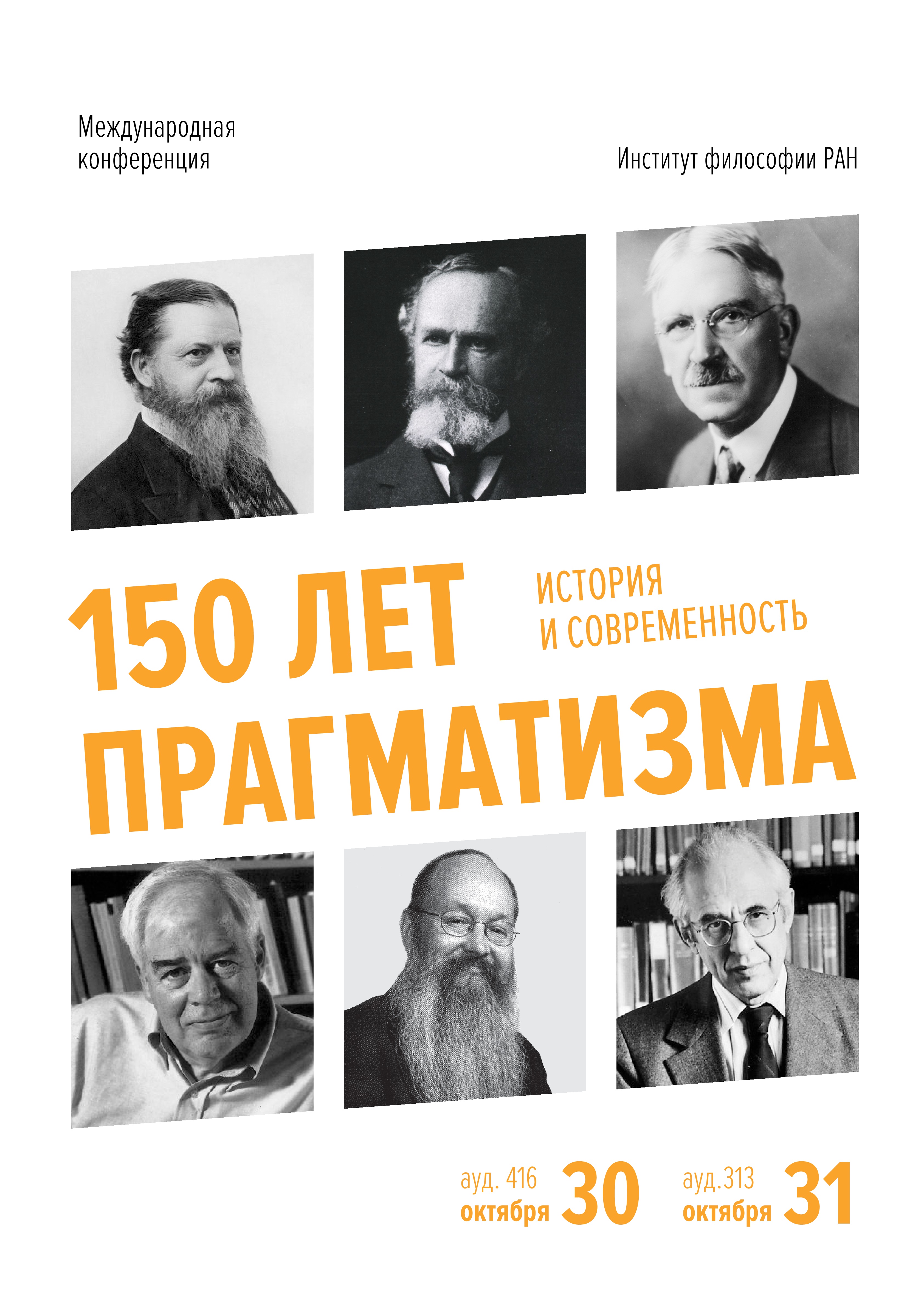 Moscow, October 30–31, 2018
The conference was aimed to advance understanding of the history of American pragmatism and its relevance to contemporary debates in philosophy, social sciences and humanities.
Conference program (rus) (eng)
Questions to be discussed:
● classical pragmatism and its critics
● development of pragmatism in the 20th century
● neopragmatism and its influence on modern philosophy
● pragmatism in epistemology and theories of truth
● philosophy of mind and pragmatism
● pragmatism and philosophy of science
● the implications of pragmatist thought for education and ethics
● pragmatism in sociology, psychology, social theory
● pragmatism and philosophy of religion
All conference contributions were published in an the proceedings of the conference..
Venue: Institute of Philosophy, RAS. Goncharnaya Str. 12/1, Moscow, Russian Federation.
Organizing committee:
Igor D. Dzhokhadze
Dmitri V. Ivanov
Ekaterina I. Korostichenko
Andrei A. Veretennikov
Grigory A. Zolotkov
email: 150yearsofpragmatism@gmail.com
Institute of Philosophy
Russian Academy of Sciences
Copyright © 2007—2023